David L. Blain
Advisor, Author, Educator, Leader
David L. Blain, CFA is the Chief Executive Officer and Senior Wealth Advisor at BlueSky Wealth Advisors, a fee-only, independent Registered Investment Advisor (RIA) he founded in 1999. He is responsible for defining the overall firm policies, strategy, and goals. He also formulates advanced financial planning and sophisticated tax strategies for clients and is responsible for setting the firm-wide investment strategy.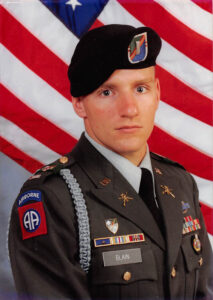 Like every Army mission David prepared for, his venture into personal investing was an exercise in strategy and analysis. Since he was a young man, the dynamic world of the stock market heavily appealed to David's engineer heart since and eventually, he became quite successful at it. So when it came time to retire from the Army, a career in finance was a natural fit.
While serving overseas, his experiences looking for his financial advisor helped him see the need to develop a very special client experience. He wanted to create a culture at BlueSky where personal values are deeply infused with how team members operate. He wanted BlueSky advisors to be similar to personal CFOs for clients, advising them where to put their money based on big-picture goals they have set for their lives. And instead of selling clients financial products, BlueSky charges a flat-fee depending on the complexity of the situation, instilling trust between clients and advisors.
"Since adopting New Bern as his hometown, David has been active in almost every facet of the Craven County community. He has a successful career as a financial advisor and has still found the time to freely give of himself to support the growth and development of New Bern, Havelock and Craven County."

–Steve Tyson

County Commissioner

Craven County

"David has educated many of us about financial planning, investments and taxes. He is recognized nationally (Money, Business Week, The Wall Street Journal, and U.S. News & World Report) as a respected voice on his subject matter. In a community the size of New Bern, we are fortunate to have David Blain offering advice and counsel usually found only in larger venues."

– Norman B. Kellum

Owner/Founder

Kellum Law Firm

 

"David is clearly an outstanding professional, mentor, teacher and colleague in his career, but I believe he should be viewed first as an outstanding leader in his community. He is and has been a leader for our youth playing and enjoying the game of soccer. For several years, I have seen David encourage young players to try new things, face challenges, build confidence when it was needed, develop teamwork amongst individuals and the understanding of good sportsmanship. "

–Dan Mowry

Executive Director

Coastal United Soccer Association
Invest in Your Life, Not Just Your Portfolio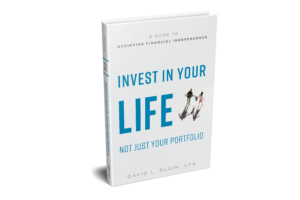 David's first book, Invest in Your Life, Not Just Your Portfolio, is uniquely designed as a financial outlook guide rather than an investment how-to. In its pages, readers discover how to put their money to work for them helping to gain financial independence. He outlines his revolutionary approach by defining goals and building a portfolio with a purpose